911: What Is Your Emergency?
Inyo County news release
You hear these words, state the problem, and wait for help to arrive. When calling to report a crime, you know that the person responding will typically be wearing the uniform of a Deputy Sheriff or a Police Officer. As officers of the law, they are paid to respond to reports of crimes or other emergency needs.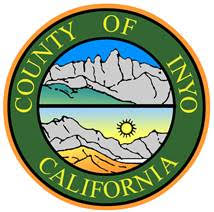 Who responds when the call is about a medical issue? When a loved one has fallen and injured themselves or you witness a car accident on the highway, who are the people manning the ambulance that responds to the scene? Would it surprise you to know that they are probably a volunteer who has already worked an 8 hour day at their full time job? Would you also be surprised to know that the majority of Inyo County's emergency medical responders are volunteers who provide emergency medical services through their local Volunteer Fire Department?
Emergency Medical Services (EMS) in Inyo County are comprised of a paid private ambulance service located in the City of Bishop and trained volunteer Emergency Medical Technicians (EMT) embedded in Volunteer Fire Departments in Tecopa, Lone Pine, Olancha, Independence, and Big Pine. These providers respond 24/7, sometimes after having worked an 8 hour day, to calls ranging from highway accidents to the homes of neighbors and friends who are in medical distress. They cover wide service areas and sometimes have to travel over large distances and difficult terrains to provide life-saving first aid stabilization and transport to hospital facilities.
Inyo County is not alone in relying on a volunteer EMS response system. Approximately 53% of the isolated small rural areas nationwide, where approximately 57 million Americans reside, are served by volunteer EMS systems. In fact, it is estimated that volunteers cover 90% of EMS calls in rural America, where on average the population is older, sicker and poorer than urban areas. Volunteers are the responders that can make the difference between survival and death.
The volunteer model of EMS delivery is one that we all rely on every day, and it is a system in crisis. More than 2/3 of rural EMS providers surveyed in 2015 reported having difficulty in recruiting and retaining EMTs. Particularly challenging were communities where many people work out-of-town, restricting the time they are available to volunteer and leaving periods of daytime work hours with limited or no volunteers available to respond to an ambulance call. There has been a drop in the number of volunteers providing this service nationwide, leaving many communities struggling to maintain an EMS system.
Inyo County is experiencing this crisis right now! The Chiefs from each of our Volunteer Fire Departments can attest to the challenges they experience in ensuring adequate numbers of EMT's to man an ambulance and respond to an emergency when a 9-1-1 call is received. While many are able to recruit firefighter volunteers, recruiting individuals willing and able to complete the training requirements to become an EMT is a challenge. So, on behalf of the EMS community of Inyo County, we are making a 911 call to everyone in our community:
We Have An Emergency and We Need You!
We are at risk of losing ambulance services! Communities throughout Inyo County need our citizens to band together and ensure that we are able to provide response to medical emergencies. Do you know someone who you think would be a great EMT? Are you interested in becoming an EMT? Are you someone who stays home during the week because you are retired or do you work alternative hours and want to help out? Maybe being an EMT isn't of interest, but you have another skill you want to offer as a resource? WE NEED YOU!!
To find out how you can support your EMS and/or your Fire Department, please contact:
Big Pine Volunteer Fire Department: Damon Carrington (760) 937-4712
Independence Volunteer Fire Department: Joe Cappello (760) 920-1108
Lone Pine Volunteer Fire Department: Rob DeForest (760) 876-4626
Olancha Volunteer Fire Department: Charles Abbott (760) 764-2370
Southern Inyo Fire Protection District: Carl Dennett (760) 852-4130
Please join our departments in saving the lives of our neighbors, mothers, fathers, grandparents, brothers, sisters and children!
Sponsored by Inyo County Department of Health and Human Services
NOTE: Data citations extrapolated from a National Rural Health Association Policy Brief, EMS Services in Rural America: Challenges and Opportunities. Retrieved from:
https://www.ruralhealthweb.org/NRHA/media/Emerge_NRHA/Advocacy/Policy%20documents/05-11-18-NRHA-Policy-EMS.pdf