Just a month ago, the last three members of the Inyo Water Commission thought they might as well close down the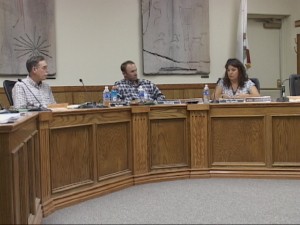 Commission for lack of interest. After two hours of public comment to the contrary, the Commission voted to keep going and solicit new members. The move to attract new commissioners has not happened, but the current three will meet Monday night in Bishop.
Their agenda includes a review of the Lower Owens River Project, the Big Pine and Independence re-greening projects, and what's called the Green Book Update. That's the work by Inyo and DWP staff to confirm new methods to regulate groundwater pumping. That effort has dragged on, and recently Water Director Bob Harrington wrote to DWP to object to their pumping rate and point out that Inyo must have new pump controls by next year or the County will go it alone.
Other agenda items for tonight – pumping for the Coso Geothermal project, an agenda for the next Standing Committee meeting and short habitat at Klondike Lake.
The meeting of the Inyo Water Commission takes place tonight at 6pm in the George Lozito Conference Room at 161 Grandview Dr. Go down the driveway through the main building and the conference room is in a separate building on the right.