Some of the Inyo Supervisors recently made it clear they don't believe government should have anything to do with real estate and housing. Ironically, state law requires counties to assess housing needs and do something about it as laid out in the housing element of a county general plan. Right now, Inyo has embarked on an update of its housing element.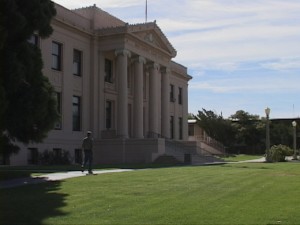 The current housing element lays out six major issues and goals which include encouragement of housing development, affordable housing and housing for all income levels.
The current housing element says Inyo County will continue to "facilitate creation of affordable home ownership opportunities in its jurisdiction." It was Mammoth Housing's offer to administer a grant program for first time homeowners that the Inyo Supervisors rejected even though Mammoth would have handled everything.
It's unknown what the Supervisors have done to comply with the housing element. The current element says that housing element law is the State's "primary market-based strategy to increase housing supplies." Governments are supposed to encourage housing development for all income groups. It calls for cooperation "between all levels of government and the private sector as critical to attainment of the State's housing goals."
Housing needs studies in both Inyo and Mono show that need does exist, particularly for middle and low income residents.
The County has set up two public meetings to discuss housing and the update of the housing element of the general plan. They take place Wednesday, march 4th in Lone Pine at Statham Hall and Thursday, March 5th at the Bishop City Council Chambers. Both meetings start at 6:30pm.