By Deb Murphy
Back in the day, if someone had told me I'd be watching four guys in suits discuss the addition of cannabis oil to brownie dough, I'd have said they were nuts. But that was part of the Supervisors' discussion on the progress of Inyo County's cannabis program.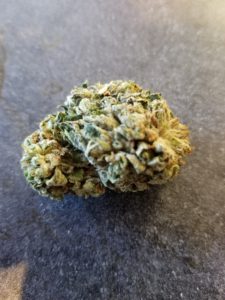 County cannabis czar Nate Reade started his presentation by laying out the landscape of Inyo's cannabis businesses. He also came with questions: would the Supervisors consider adding a couple of business categories and when would the next application window open.
The Board directed Reade to get the code changes back before the Supervisors as soon as possible then re-open the next wave of applicants. The new license issues would be worked out on a separate track so as not to delay new applications.
Those new business licenses include separating infusion from processes requiring industrial zoning and a distinct manufacturing license as well as adding a non-storefront retail category.
Current codes require specific zoning for the extraction process, but, as Planning Department Director Cathreen Richards explained, folks can just buy the extracted oils to infuse into baked goods and lotions. They should come under a different licensing process.
The non-storefront retail would basically be a delivery service, with the distinction that the sale could not be made at the point of delivery. Reade explained, via e-mail, there would have to be a request submitted by a customer. "You can't operate a delivery business like an ice cream truck," he stated.
The Supervisors were open to adding both license categories. "We should encourage non-storefront retail," Supervisor Matt Kingsley said.
Based on the current cannabis landscape, the Supervisors also directed Reade to look at re-allocating licenses among the 11 zones. Seven of those zones are in Kingsley's District 5, specifically in the southeast portion of the County. After this first wave of applications, the only businesses outside of Kingsley's district are two retail operations in Dan Totheroh's District 1, north of Bishop city limits.
More than half of the 30 viable applications are cultivation operations. Retail accounts for roughly a fourth with manufacturing and microbusiness operations each representing 10-percent of the total apps. No testing or distribution applications have been processed.
The license caps were admittedly applied randomly by each Supervisor. After this first wave of applications, there are still plenty of potential future licenses. Jeff Griffith's District 2 incorporates much of the City of Bishop. City Council opted not to allow any cannabis businesses. No zoning within Rick Pucci's District 3 allows for cannabis businesses. Mark Tilleman's District 4 has limited interest and limited zoning.