On Tuesday, the Inyo Supervisors signed off on a plan that is expected to save over $200,000 a year at the Probation Department.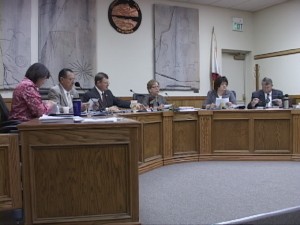 Inyo Probation Director Jeff Thompson told the board that this plan for a more efficient department was a goal of his when he took on the directors position nine months ago. The plan is so save costs by eliminating some positions including a fiscal supervisor position and two group counselors and doing the work with newly the created positions of Deputy Director of Adult and Juvenile Services and a Deputy Director of Juvenile Institutions, the plan is expected to save $223,000 a year.
Two empty probation officer positions are expected to be hired as well, but Thompson explained to the board that he has enough capable staff on hand to get the work done so he plans to hire the new positions from inside the Probation Department.
The Supervisors thanked Thompson for saving the county money. The Board approved the reorganization plan 4-0 with Supervisor Beverly Brown absent.