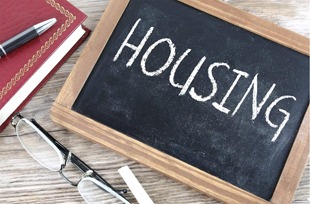 Inyo Supervisors Slash Potential Housing Sites
Working with consultants supported by grant funding, Inyo County Planning Director Cathreen
Richards presented eight parcels of land that could be sites for housing in the County at last
week's Board of Supervisors meeting. The presentation included three sites in Bishop, four in
Lone Pine and one in Independence. Following public comment, Board discussion and one
failed motion, the Board approved a motion to eliminate the three parcels in Bishop and cut the
potential units on the Independence site in half.
Richards explained the process used to come up with the site list. The goal was to identify land
either owned by the County or by the Los Angeles Department of Water and Power. Some, but
not all, LADWP parcels were identified as Tier 1 LADWP property included in the Long Term
Water and Power Agreement for possible sale.
The potential sites and proposed number of units were:
 Just under 17 acres on Mazourka Canyon in Independence, 79-128 units
 Two adjoining parcels, two blocks south of Mandich on the west side of U.S. Hwy. 395
with a total of 9.1 acres, total units range from 71 to 218 units
 Four parcels in Lone Pine on Hay Street, south of Mountain View, 12-20 units
The agenda item was complex with Bishop residents near South Street objecting to a loss of
their view of open land. The one thing Inyo has plenty of is open land and views. But, that open
land is either Bureau of Land Management, Forest Service or LADWP land. Other complexities:
everything within Bishop city limits is under the City's purview, not the counties; LADWP owned lands are currently in agricultural leases and one Bishop site would require mitigation for loss of Type-3 vegetation (irrigated) under the Long Term Water Agreement. To top it all off, the County's General Plan and zoning codes don't always agree.
Even the concept of workforce housing was confusing. In a tourist area, the term "workforce" is
often used to refer to employees of tourist-based businesses. Richards explained the term,
used in her presentation, referred to a broader, and higher-wage, population. If one has a job,
they are part of Richards "workforce." The target for the proposed housing was 80-percent of
the average median income (as of 2020, that income was $46,000 a year, or $3,833 a month).
On to the discussion: Fifth District Supervisor Matt Kingsley wanted the Lone Pine parcels
reduced to Medium High Density and the Independence parcel reduced to Low. Second
District's Jeff Griffiths, moved to exclude the South Street parcel and to incorporate Kingsley's
request. His motion died with a 3-2 vote with Kingsley, and Supervisors Trina Orrill and Jennifer Roeser voting against. Orrill moved to incorporate Kingsley's request and eliminate all three Bishop parcels. That motion passed 3-2.
While Independence and Lone Pine are lovely communities, the center of commerce and offices
of the primary public agencies are all in Bishop. In terms of irrigated pasture land, Inyo/Mono
Ag Commissioner Nate Reade responded following last month's Inyo Planning Commission
meeting dealing with the same issue. "The impact to the irrigated lands available for grazing is
of some significance as those lands can support more cattle than the dry rangelands and
comprise just over 1-percent of the reported grazing lands in Inyo County."