Reporter Deb Murphy, watched the latest Inyo County Board of Supervisors Regular Online Zoom meeting on Tuesday and filed this report:
While the issue of siting a Safe Parking location wasn't on Tuesday's Inyo Board of Supervisors' agenda, it was the focus of attention as part of an item on services provided for the homeless community.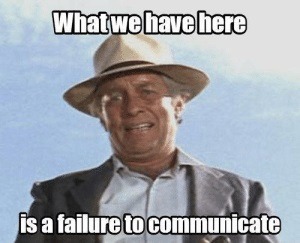 The conclusions, after nearly three hours of discussion: "maybe what we've got here is failure to communicate;" maybe the County should look into hiring a person to address the housing, or lack thereof, problem and do so on a regional basis and, worst of all, "maybe we're already doing enough." The Board did vote to look into creating a position for a housing person to work on affordable housing issues.
Complex Network of Assistance to Homeless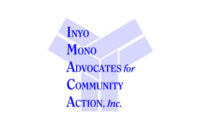 All this followed a presentation by Marilyn Mann on the complex network of assistance to the homeless population primarily carried out through the Continuum of Care, a coalition of service providers in Alpine, Inyo and Mono counties, housed at Inyo Mono Advocates for Community Action (IMACA) with Larry Emerson, housing, and planning director. The CoC focuses on program funding, rapid rehousing, minimizing the trauma of homelessness and access to mainstream programs.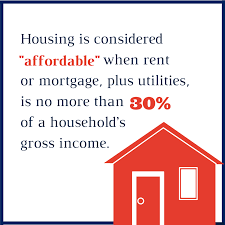 Funding and services are available but appear to function as a Band-Aid on a gaping wound. According to 10-year-old census data, the median home value in the Bishop area is $350,120; the per-capita income is $36,541. The County and City of Bishop have to deal with the downside of a tourist-based economy surrounded by public lands: low-wage jobs for a work force with few affordable places to live. Affordable on a minimum wage job is problematic. The most recent issue of the Inyo Register's classified had no available rentals listed.
Even the statistics work against the housing effort. The federal Department of Housing and Urban Development homeless stats are based on the Point in Time count. The mechanics of the count—conducted on one evening in late January—work well to capture the number of homeless presumed to be in shelters in urban areas. But, in the Eastern Sierra those shelters are friends' couches, illegal campsites in the valley or foothills and vehicles parked where it looks safe.
Other complexities: there is a nomadic nature to the homeless population. Inyo is more habitable during the winter months and Mono County, during the summer. If mental health plays a role for some, shouldn't those people still have access to services and assistance? Sticking the Safe Parking area away from communities isn't a viable option. As Emerson explained, the location would ideally be developed parking with utilities available.
The 2020 count indicated 123 homeless in Inyo, a number that has risen incrementally over the years. Of those 123, half slept in their cars. There was no 2021 count due to COVID.
Emerson had to respond to questions from the Supervisors regarding what other efforts he's made to find a safe parking location after the Board voted down a proposal at the Church of the Nazarene Church. The project had Planning Commission approval but was challenged by Bishop residents who objected to its proximity to the Bishop High School FFA farm. As he has had to explain at several meetings, Emerson said an effort has been made at other locations, but his proposals were turned down.
Silver Peaks Affordable Housing will provide 5 units to IMACA
IMACA will have access to five of the 72 units at the Silver Peaks affordable housing development. That project, in partnership with Bishop, the Los Angeles Department of Water and Power and Visionary Home Builders, has been in the works for more than 12 years.
See article from Deb Murphy on Silver Peaks Housing Project Update.