Inyo County news release
The Inyo County Board of Supervisors will be holding a workshop at its December 5 meeting to review updated versions of draft proposed ordinances regulating commercial cannabis activity.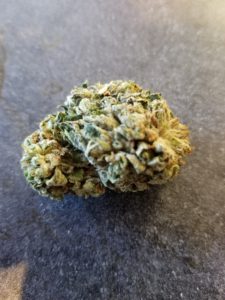 The workshop is scheduled to begin at 11 a.m. in the Board Chambers in the County Administrative Center, 224 N. Edwards St., Independence, adjacent to the Historic County Courthouse.
The three draft ordinances up for review and discussion focus on land use, licensure, and abatement, and were first unveiled during a workshop on November 7.
The Board and staff collected extensive public feedback at that time. Additional input was gathered during a series of community meetings held November 8 at the
Olancha Fire House, November 14 at the Big Pine Town Hall, November 15 at Cerro Coso Community College and November 17 at the Hurlbutt-Rook Community Center in Tecopa.
Updates were made to the draft ordinances based on the comments received, and will be presented next Tuesday along with another opportunity for Board and public input.
The Board will also be asked to potentially direct staff to begin the formal ordinance adoption process, which will include additional public hearings.
The draft ordinances, and Agenda Request Form with staff report, can be viewed on the County's website at http://www.inyocounty.us/.