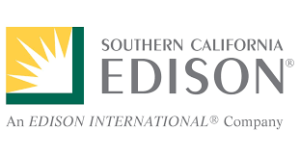 Southern California Edison's public information officer had some reassuring words for Inyo County. While public safety power shutoffs are a possibility during the year-long fire season, the utility is making an effort to avoid them.
Robert Stein ran through those efforts at Tuesday's Board of Supervisor meeting. Describing the three elements that contribute to wildland fires, fuel, wind and heat, Stein said Edison is dealing with two of them. The utility hasn't figured out how to stop wind.
"We're expanding our effort to deal with vegetation," he told the Board, explaining extending the perimeter to 12-feet along power line corridors. Fuel management also includes pruning 700,000 trees, half of which are in high fire risk areas.
In terms of system upgrades, Edison's goal is to convert 5,000 miles of corridor to coated wires by 2025, handling the heat part of the fire triangle by eliminating the possibility of igniting fuel that comes in contact with electrical wires. Thirty percent of those miles are in high fire areas. The cost, $430,000 per mile, is peanuts compared to the $3 million a mile cost of burying power lines.
Edison also plans to go from fuses to switches to minimize the extent of shut-offs. The utility also has the ability to re-route power so a shut-off in one area won't impact areas further down the line.
Board Chair Rick Pucci thanked Stein for the presentation but added "we're rural. That gets lost in the rhetoric. If we have a 10 mph wind, we hardly notice it—that's a calm day." Then the questions turned to preparation, bringing home the fact communities and residents need to have a plan.
Dr. Tom Boo warned that back-up generators for health care facilities may not have the capacity.
Then there's the risk that consumer generators often cause fires. Electricians need to install transfer switches prior to a shutoff.
That conversation led to the issue of the County's Community Service Districts tasked with pumping water in and sewage out. Most have the capacity to run their systems for eight to 10 hours, but shutoffs could last several days.
It's time to get a plan.
In other action, the Board will ask for an extension to comment on Lahontan Regional Water Quality Control Board's Surface Water Quality Assessment Report.
Ag Commissioner Nate Read brought the Board Lahontan's list of area water bodies to be added to its impaired list. Inyo now has nine new waters on the list; 21 of the additions to that list are in Mono County.
In reference to the July 15 comment deadline, Reade said "Lahontan has a weird notification system." Rather than notify impacted counties of the additions, Lahontan notifies those entities who have asked to be notified. Reade is now on that list.
The listing requires a plan to bring the waters into compliance by eliminating bacteria and/or turpidity.
The standards for Inyo and Mono counties are higher than much of the state and federal requirements, according to Supervisor Matt Kingsley.
Another wrinkle in the additional listings stems from the beneficial uses set out in Inyo's Long Term Water Agreement with Los Angeles. Those uses include irrigation for alfalfa, pastures and enhancement/mitigation projects. Worst-case scenario, Lahontan's decision to remedy the bacteria and turpidity could include eliminating those uses.