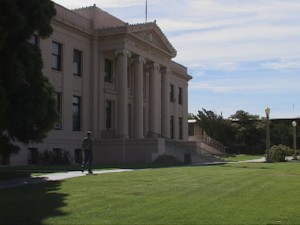 Election Day is right around the corner, but for those who are looking for more insight into the candidates running for Inyo Supervisor in District 3, the League of Women Voters has scheduled a public candidates forum Thursday evening at the Bishop Senior Center.
There are three candidates running for office. Incumbent Beverly Brown is running for re-election. She faces challengers Rick Pucci and Karen Ball Summers in the race to represent the Bishop area at the county level.
This candidates forum is scheduled to start at 7:00 Thursday night at the Bishop Senior Center.