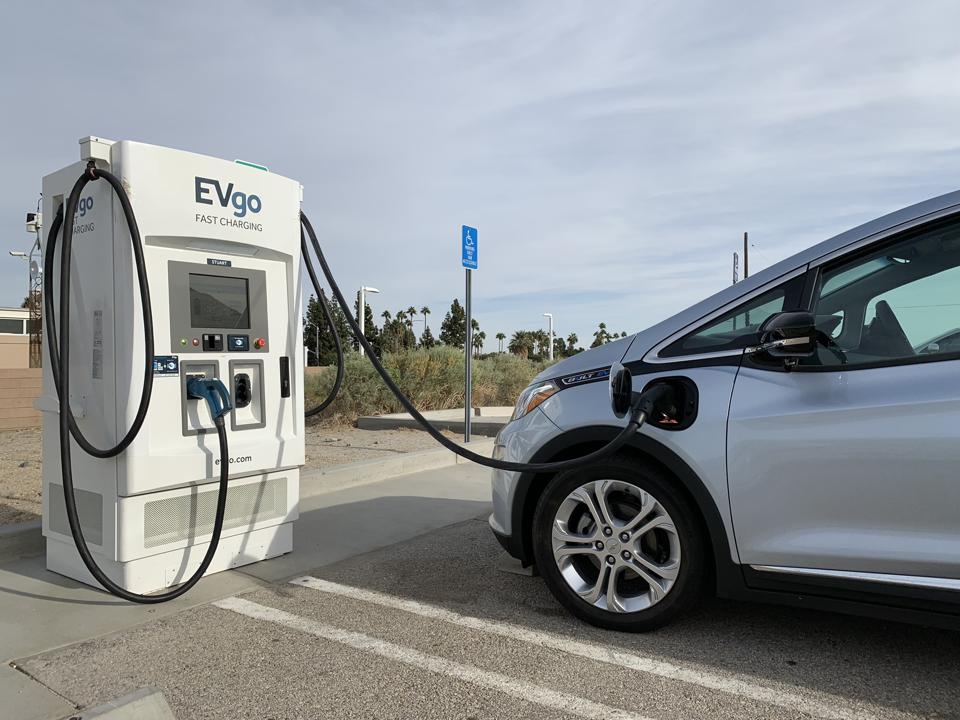 Starting in 2023, California should see a lot more electric vehicle charging stations popping up
thanks to the State's aggressive move to eliminate gas-dependent vehicles by 2035. Inyo
County's Board of Supervisors did its part with the first reading of Ordinance 1292 that will fast-track the permitting process. The second reading and enactment will take place at Tuesday's meeting.
The ordinance will put Inyo in compliance with Assembly Bill 1236, Inyo's technical building
inspector Tyson Sparrow explained at last week's Board meeting. The application/check list
follows the format of the Governor's Office of Planning and Research. The ordinance applies to
both public and single family dwelling charging facilities. In essence, the County ordinance
eliminates the requirement for a use permit.
According to the agenda information, "a permit application that satisfies the information
requirements in the County's adopted checklist shall be deemed complete and be promptly
processed." Applications can also be made electronically. The newest recharging stations are
located at the Vons in Bishop and the Dow Villa Motel in Lone Pine.
Supervisor Matt Kingsley agreed that EVs were "the way we're going." He asked Sparrow about
locations in close proximity to services, specifically bathrooms and convenience stores, noting
the habits of travelers stopping for gasoline. Sparrow admitted that a lack of close-by facilities
is an issue.
Kingsley's question was based on the amount of time it takes to charge an EV. A quick scan of
the Internet answered that question: it depends on the charger. A public charging station's time
ranges from 11 minutes (fastest charging time) to two hours and 42 minutes (longest time).