The low-keyed, down to earth Inyo Sheriff has found himself in the national media spotlight lately. Questions about more bodies at the old Charles Manson home in Death Valley has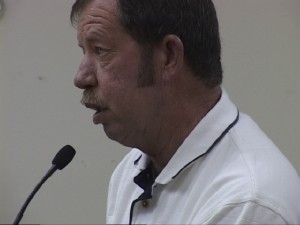 focused attention on the possible need to dig at Barker Ranch. Tuesday, Sheriff Bill Lutze reported to the Inyo Supervisors that "there has been no decision to dig."
Lutze pointed out that media reports have largely exaggerated the situation. The Sheriff told the Supervisors that Nancy Grace of CNN has said 5 bodies were found at Barker Ranch. None have been found.
Sheriff Lutze said he and others are reviewing scientific reports now to see if digging makes sense. "We're not going out with shovels tomorrow," he told the officials.
Asked about media contacts by Board Chair Linda Arcularius, Lutze said he's had calls from Scotland, London and China. "It is an international story," he said. Lutze repeated that there are a lot of reports going out that are not true. Lutze confirmed that he did appear, by phone, on the Nancy Grace show so he could set the record straight about the real story.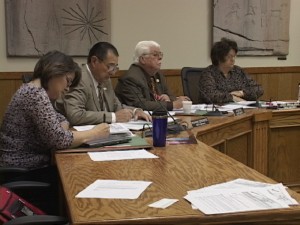 Sheriff Lutze told the Supervisors that he hopes to make a decision by the end of this week on whether to dig or not. Lutze added that human remains recently found in Death Valley are not related to Barker Ranch, as some rumors have said.