The Inyo Sheriff's Department received a call at 4:30 am Thursday from a woman in Bishop who said she was the victim of a sexual assault. Six hours later, officers arrested 28 year old Alex Lujano of Bishop as the suspect in the crime.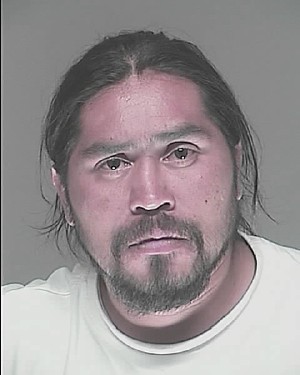 After the call from the woman, officers said they determined she had been raped. Detective Kelvin Johnston developed a list of suspects and officers picked up Lujano. He was seen in handcuffs at Northern Inyo Hospital.
Officers explained that Lujano was there for what they described as a forensic exam. Lujano was then taken to the Bishop Police Department and from there, transported to the Inyo County Jail at Independence.