A celebration of life is scheduled for Saturday May 8 at Isaac Walton Park in Bishop for Gary Allen Nickell who died Wednesday April 28 in Carson City, Nevada. He was 58.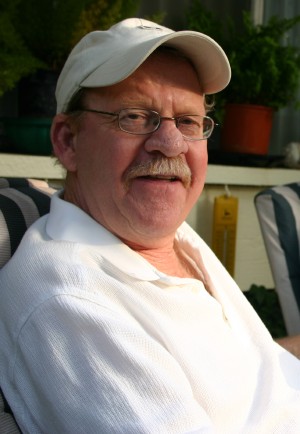 The celebration will begin at 4:00p.m. and will include a service and a potluck gathering of family and friends. The family asks that guests bring a favorite food in a disposable dish to this casual celebration as Gary is honored and remembered. The service will be officiated by Pastor Rusty McKinley.
Gary was born August 14, 1951 to Charles and Florene Nickell in Glendale California. He served in the United States Air Force from 1971-1975 and moved to the Eastern Sierra in 1986 after marrying his loving wife Reet in 1985. The couple recently celebrated their 25th wedding anniversary at their favorite spot, Rossis Steak and Spaghetti restaurant in Big Pine in March. Gary has two daughters, Laura Jurgens of Maryville, Tennessee and Alix Ellis of Bishop. Gary loved the Sierra and was a dedicated employee of The Inyo Register newspaper publication, as Sports Editor as well as several other distinctive positions, for more than 20 years. More recently, he focused his writing and photography talents as the Mule Days Souvenir Program Chairperson.
According to family, he loved this beautiful valley and settled in Big Pine with an adventurous heart. Gary enjoyed 4-wheeling, visits to Death Valley, traveling with his wife, Reet and watching his grandson, Parker, play baseball, which was Garys passion. He also had a heart for Local. Gary loved the local scenery, local music and local people. The family is thankful for the love and support of close friends Sharon and Downing Morgan and Lee and Jennifer Roeser, as well as all their amazing neighbors on Tawnya Circle.
Gary found great pleasure in spending time with his daughter, son-in-law and grandchildren in Bishop and always enjoyed hearing from his daughter and grandchildren in Tennessee.
He was preceded in death by his father, Charles Nickell, his sister Teresa Nickell and his brother, Charlie Nickell. He is survived by his dedicated and adoring wife, Reet, daughter, Laura Jurgens and husband Eric Jurgens of Maryville, Tennessee, daughter, Alix Ellis and husband, Rick Ellis of Bishop, eight grandchildren, Tiffany, 18, Brittany, 17, Parker 10, Molly, 9, Ricky, 8, Annabelle, 7, Faith, 3 and Matthew, 2. He is also survived by his mother, Florene Gardner and Step-father, Bill Gardner of Camarillo, Aunt, Melba Downing of Fontana, cousins Rich and Nanci Downing of Colorado and Bob and Trudy Downing of Oregon, sister-in-law, Mary Ann Brownell and brother -in-law, Gary Brownell of New Mexico, and mother-in-law Mary Gustavson of Buffalo, New York.
Gary was loved by his family very much; however he was also loved by his lifelong friends from La Crescenta, Mark Goergen, Bill Scully, Tony Cooper, David Muldery and Bill Dailey and four nieces and one nephew.
The Nickell family thanks everyone for all of their love and encouragement through this time of saying good-bye to a man who has been such a major part of this community for many years.