If State government really does run out of cash, as threatened, by February, and sends IOUs to counties, Inyo officials want to be ready. The County Administrator and Supervisors took steps to protect cash flow and to brace for the State to go broke.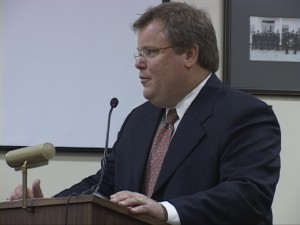 Administrator Kevin Carunchio gave the Board a list called Extraordinary Budget Control Policies. He said that if the State does send Inyo IOUs, not money, the County will have to use all its cash to meet funding obligations.
Inyo County Auditor-Controller Leslie Chapman said the State Controller's message that California will run out of cash by February 1 had forced her and Carunchio to come to the Board. Chapman said 60% of the expenses are payroll. She said that in the worst case scenario, Inyo could get through April and then another two months beyond that.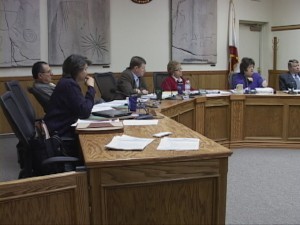 Carunchio read through the proposed policies which ask department heads to take responsibility for maintaining their budgets, to promptly submit bills for reimbursements, to stay on top of current financial information from the State, to suspend all fixed asset purchases, to suspend all non-essential purchases, to eliminate all non-essential travel, to suspend entering into any new Advertising County Resources contracts, To institute a hard hiring freeze with some exemptions.
The atmosphere was tense as the enormity of the potential crisis in local government popped starkly into focus. The sinking feeling in the Boardroom was that State IOUs are on the way, not money.