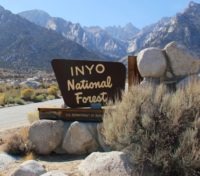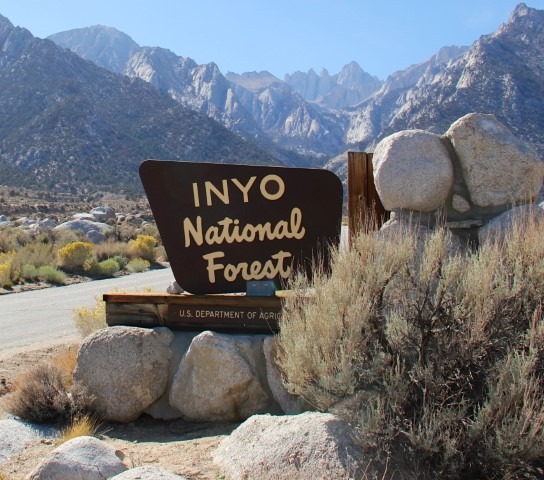 Dear Inyo Partners and Friends,
The Inyo National Forest, along with all National Forests in the Pacific Southwest Region, will be closing to most public use beginning tomorrow, August 30 until at least September 17.  The decision was just made at the regional level after lengthy discussion with all Forest Supervisors over the weekend.  This is not the news I wanted to share with you all ahead of Labor Day.  I made it clear to regional leadership the significant impacts that a forest closure has to our Eastern Sierra communities.  Unfortunately for us and many of our forest communities around the state, there are even more grave and emergent impacts from wildfires and the lack of firefighting resources.  We are quickly approaching, and in some areas in the region, have crossed below the threshold of being able to effectively support initial attack operations.
The fires we are seeing are exhibiting truly unprecedented behavior.  I am currently in Northern California lending support to forests up here with significant fire activity.  We saw two new fire starts overnight, which quickly grew in size, even outside of the area of the red flag warning.  We are at the point in the region of having to prioritize which homes and communities to save because there are not enough fire resources to save them all. The decision is being made because it is the prudent thing to do for public safety.  It is clear that our tactics and strategies will need to change significantly in the future in order to stay ahead of these climate change driven impacts.  The risk management decisions that we are having to make are harrowing and the decision to close the forest is absolutely one of those decisions.  If closing the forest reduces risk enough for us to prioritize resources to save a community or save a life, I have to say that it is worth it.
I am asking the district rangers and the rest of the Forest Leadership Team to reach out to you all as well as other key partners and permittees to talk about needs and impacts to your operations.  We will do what we can to make sure you have access to the forest to take care of property and infrastructure.  We are working on other exemptions as well, including ongoing mission critical work, tribal access needs and business owners who provide vital services to our communities and other travelers on main highways, including stores and gas stations.  If you have questions about possible exemptions or your particular situation, please contact your permit administrator or district ranger directly.  (Note that Philip DeSenze is out of the office.  David Andersen is acting for him.)  A press release with this news will be coming out shortly, so please feel free to share this information with your constituencies.
Thank you for your continued partnership and understanding with this very difficult situation.  I will continue to communicate directly with you all via email as I have updates and information to share.  My ability to respond to specific questions will be limited while I'm on fire assignment, so I ask you all to contact your district rangers with questions that need a more immediate response.
Stay well and take care,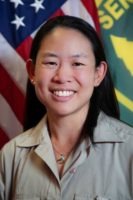 Lesley Yen
Forest Supervisor
Inyo National Forest