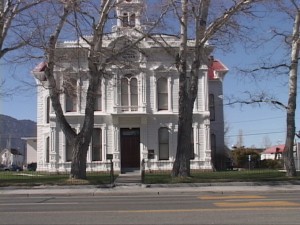 Richard Luman was fired by Mono County after working 15 years as a mechanic in the Road Department.  He has appealed his termination.  That appeal hearing has grown into a longer than expected process.  To protect her client from the burden of no income, attorney Katie Bellomo has asked the Mono Supervisors to temporarily re-instate Luman and place him on paid administrative leave until his appeal is decided. That item was on Tuesday's Mono Supervisors' agenda.
Luman has alleged that his supervisor assaulted him and had created a hostile work environment over a period of time.  Although eye witnesses to the fight initially said the supervisor was the aggressor, one out of three witnesses changed his story in an investigation ordered by Mono County Risk Management.  Rita Sherman, head of Risk Management, delivered that report to the Sheriff's Office, causing a completed report by a Sheriff's Deputy to be re-opened.  Luman's appeal hearing was continued until June.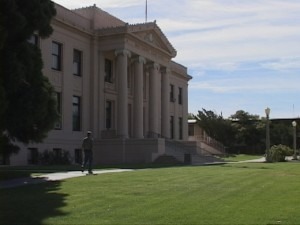 In other agenda matters, Inyo Forest Supervisor Ed Armenta was scheduled to speak to the Board on 2012 budget and staffing, the upcoming Forest Plan Revision, Reds Meadow, the Mammoth Mountain Land Exchange and Digital 395.
At the Inyo Supervisors meeting Tuesday, the Board will meet new Deputy District Attorney Kevin Christensen.  The vacancy he fills was created when District Attorney Art Maillet fired his assistant, Will Richmond, who went to court to fight his termination.  A decision in that case is now pending.
Inyo County Administrator Kevin Carunchio wants approval for the hiring of a Deputy County Administrator at the pay range of $6,370 to $7,740 per month.  The agenda item speaks of an open recruitment for this position.
In a closed session, the Inyo Supervisors will evaluate the Director of Health and Human Services and give instructions on wage and benefit negotiations with six employee groups.