When our county supervisors meet Tuesday, they will continue to deal with employee negotiations.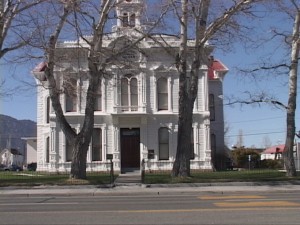 Mono Supervisors have scheduled closed sessions first thing on their agenda, including lawsuits and labor negotiations with the Mono County Deputy Sheriff's Association, Mono County Public Employees, Deputy Probation Officers Unit, Mono Paramedic Rescue Association, Mono Public Safety Officers Association and Mono Sheriff Department's Management Association.
Inyo Supervisors have an addendum first thing on their agenda which says this: "Request approval of a resolution titled "A Resolution of the Board of Supervisors, County of Inyo, State of California, Declaring Impasse With the Inyo County Employees Association."
In other matters, the Mono Board will consider a bid for a road rehabilitation project on a 4.2 miles of asphalt rehab on the Owens Gorge Road from Highway 395 near Tom's Place to the north side of the Crowley Lake dam. State Transportation Improvement Program money of $1.6 million will pay for the project.
The Board will hear a status report on the Hammil Valley Emergency Services Facility. And, the Board may talk about impacts of federal and state budgets on Mono County.
At 1pm Tuesday, the Board will meet as the Mono County Economic Development Corporation and consider a resolution that deals with refinancing of some county obligations.
The Inyo Supervisors will receive an official introduction of Assistant District Attorney Will Richmond. He won't talk to the media either. The DA does have several items on the agenda about victim-witness programs and grant money.
Rick Phelps of the High Sierra Energy Initiative will talk to the board about the SCE Local Government Partnership and energy initiative.