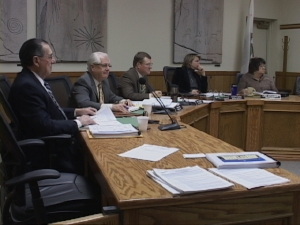 Inyo Supervisors welcomed a new member – former Bishop City Administrator Rick Pucci who won the District 3 seat in Bishop.
The Board later elected Supervisor Susan Cash as the chairwoman for 2011 and Supervisor Marty Fortney as Vice Chair.
Then, it was on to trees. The very large trees behind the Inyo County Courthouse. Just retired County Clerk Mary Roper donated tree plaques for the big deodar cedars that now approach the 100-year mark. Roper, an elected official known for her quiet but strong stands on important issues,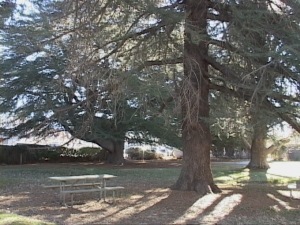 including the environment, said as a child she and her family used to visit the trees. The very large cedars have provided shade and beauty for picnics, weddings and tourists.
On top of Roper's donation to Inyo County, new County Clerk Kammi Foote said the department wanted to donate a Colorado Blue Spruce in Mary Roper's name to take the place of the big tree on the courthouse lawn that blew over a few years back.
Meanwhile, in Bridgeport, the Board recognized outgoing chairman Byng Hunt and voted in 2011 Chairman Supervisor Hap Hazard and vicechair Vikki Bauer.
Both boards spent time behind closed doors on labor negotiations with employee groups.