Both of our Boards of Supervisors met Monday and will continue meeting today. Inyo Supervisors are holding their meetings in Death Valley. Mono Supervisors met Monday as the Housing Authority and meet today in regular session in Bridgeport.
The Inyo Supervisors and their staff covered health and Human Services provided in Tecopa, an update on the Yucca Mountain nuclear waste site issue, and groundwater issues in that part of Inyo County. Today, they planned to tour the CR Briggs mining operation in Death Valley.
The Board also scheduled an addendum for a closed session on the dispute and litigation between Inyo County and the Los Angeles Department of Water and Power over the Blackrock 94 issue. Inyo's Water Department has documented serious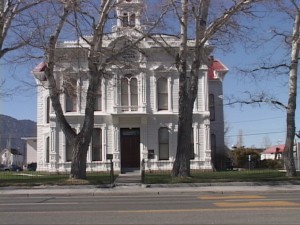 environmental damage there due to DWP pumping of the underground. LA has basically denied it.
Mono Supervisors were scheduled to start meeting at 9am in Bridgeport. The Public Works Department planned to ask for permission to approve cooperative agreements to help Yosemite National Park with snow removal on Tioga Pass when weather permits.
At 1PM, the Board scheduled a planning workshop and has widely asked for public input on their priorities for the next two years. Supervisor Byng Hunt requested this item. The Board set aside two hours for discussion and public input.
The big item is scheduled for last – reportedly around 3:30pm. The Board will talk about the re-opening of June Mountain Ski Area. Mammoth Mountain CEO Rusty Gregory and staff were expected to be there.
Gregory has stated that he will re-open June Mountain next season, but citizens of June Lake fear not enough improvements will be made to make the ski area a success.