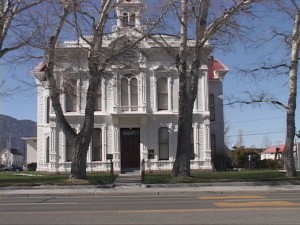 In Bridgeport today, Judge Stan Eller planned to deliver the oath of office to new Supervisors Fred Stump, Tim Alpers and Tim Fesko. They all planned to head to Memorial Hall for a reception and then back to business and selection of a chair and vice-chair.
Although it's not on the agenda, County Administrator Jim Arkens may confirm to the Board his plans to take a job in Sutter County. The Agenda does include an employment contract with Robert Weber, the Mono Sheriff's Lieutenant who was expected to take the position of Undersheriff. The cost for a full fiscal year for his job is $212,485 – that's a $130,000 salary and the rest retirement and other benefits.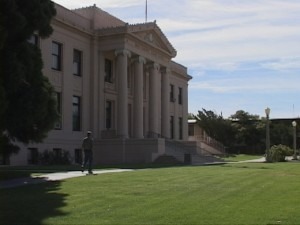 The Mono Board will also consider moving the location of their third regular monthly meeting from Bridgeport to Mammoth Lakes.
In Independence, the new Inyo Supervisors were sworn in on Monday. At their regular meeting, they planned to pick a new chair and vice-chair. New officials are Supervisors Jeff Griffiths, Matt Kingsley and Mark Tillemans.
Their agenda includes some zoning changes to accommodate home occupations under the new California Home Foods Act that allows sales of food right from home kitchens to consumers and stores.
County Counsel Randy Keller will provide training about the Board of Equalization, which is also the Board of Supervisors, and Keller will conduct a workshop on the Brown Act which governs open, public meetings.
The County Administrator, County Counsel and Planning Director will review renewable energy issues, including the BrightSource solar project and its impacts on Inyo County government.