News headlines this month said home sales and prices had started to go up in Los Angeles although foreclosures have continued. Real estate prices, some say, have hit bottom. What about the Eastern Sierra?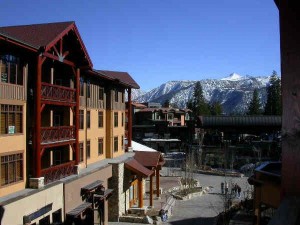 Compared to last year, figures from Coldwell Banker show that the Bishop Real Estate market remains down in numbers of properties sold – 79 compared to 104 in 2008 – and dollar volume of property sold – down almost 43% this year over last.
In Mammoth, the past year brought a similar picture, but some say things are suddenly looking up. Paul Oster, broker/owner of Re-Max of Mammoth writes in his most recent blog (See Sierra Wave Blogs) that things are changing. He said, "The real estate market in Mammoth has pushed to an almost bizarre level of activity." Oster said that change took place in the last two weeks. "The level of interest, property showings, and transactions moving to escrow has increased dramatically." Oster writes that this is a level of activity not seen for probably three years.
This late, breaking news sounds good on top of the past year's property scene. Even as real estate activity churns up in Mammoth, foreclosures continued in both of our counties. Property values have plummeted in the last three years or so with some real estate agents saying they are using 2002 property values as a working number right now.
Jerry Core at Inyo-Mono Title confirmed that condo and home foreclosures in all of Inyo-Mono this month hit close to the 40% mark of the Title company's orders. Core sees commercial property in trouble next. The industry itself has taken many hits. Core said nobody can get credit to stay in business or grow. Shopping malls are emptying out, struggling to keep up with the big dollar prices owners paid for their malls when the market was at its peak.
One more shopping center note. Cottonwood Plaza remains in a near-holding pattern. Land owner Lee Crosby of Bishop said there's "Nothing to mention right now." Crosby said there are people interested or who want to be tenants. He said a number of people have looked at the center. Indicating that some matters are too sensitive for discussion, Crosby said, "I just really don't have anything to talk about." He did add that he has been pleased to receive many comments of concern from community members who want to see something work out.