An idea to help local kids with a rough family life met with grim budget realities at the Inyo Supervisors meeting on Tuesday.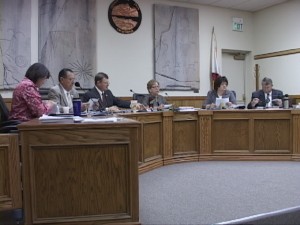 Chief Probation Officer Jeff Thompson explained to the board that he and others are looking at the possibility of creating a group home for kids who have been removed from their families for various reasons. Currently, if the court finds that a child needs to be removed from a family and put in a group home, Inyo County sends the child to a group home out of the area.
Officials say children and their families would benefit if a group home were located in Inyo County. With a local group home, Thompson explained that families could spend time with their kids and participate in counseling. The child could also retain parts of a normal life by staying in a local school, while returning to the group home at night.
Money is always an issue, of course, so how to pay for a group home in Inyo is a question that will need to be thoroughly explored. Health and Human Services Director Jean Turner told the board that people have been looking at the possibility of a group home for the past twenty three years, adding, we need it, but can we pay for it?
Turner explained that the state foster care money that pays for children to stay in a group home does not appear to be on the latest version of the California budget chopping block.
Inyo County Administrator Kevin Carunchio did not speak against the idea of a group home, but with funding for the social safety nets shrinking, he did say he was concerned about the countys role in paying for a group home.
The finances of a group home have yet to be fully worked out, but Probation Chief Thompson did say that it is possible a group home would save the county money because county social workers and probation officers would not have to travel to group homes outside of the area for required visits.
This discussion of a possible group home is in the very early stages and many of the details are yet to be worked out. Whether the project can come through in tight times is yet to be seen.