Inyo officials continue to talk about what they might do in the face of the Department of Water and Power's refusal to lower this year's groundwater pumping plan.
DWP proposed pumping 91,000 acre feet. Based on poor vegetation conditions and water tables still below baseline, Inyo County officials recommended 68,510 acre feet.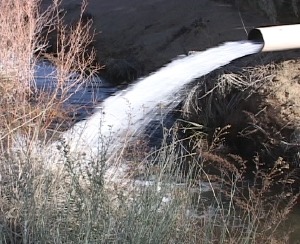 Inyo Water Director Bob Harrington responded to DWP's plan with a letter at the end of April. He laid out the areas of the Owens Valley that suffer from poor plant conditions or lowered groundwater tables, explaining that less pumping in those areas in this very high run-off year would help the condition of the environment and avoid significant effects. Areas of particular concern – McNally Canals in Laws, Big Pine, Thibaut-Sawmill and Black Rock, Symmes-Sheperd, and Bairs-Georges.
DWP Manager Gene Coufal responded in a letter dated May 16th. He printed the party line that DWP has conformed with the Long-Term Agreement and could pump as much as 197,000 acre feet. What Coufal does not say is that the protocols that would allow that much pumping do not work to protect the environment as admitted by both Inyo and DWP.
Coufal does say that DWP will commit 50,000 hours of staff time to monitor the Owens Valley, supply water for Inyo uses and pay $5 million to Inyo County along with "subsidizing local agriculture and conducting other mitigation activities."
Some have suggested DWP's decision amounts to a financial one. Estimates indicate that the amount of water Inyo wants to shave off DWP's pumping would cost $14,600,000 if purchased from the Metropolitan Water District.