Two months ago, a brawl broke out inside Rusty's Bar in Bishop. The fight moved outside and Bishop Police were called. Two Mammoth Police officers were involved. Inyo's District Attorney expects some final word on this case, possibly next week.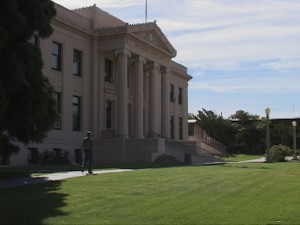 Inyo District Attorney Art Maillet said that his office, now dealing with two murder cases, has almost finished the investigation into the Rusty's incident.
Maillet said his office wanted to interview the two Mammoth Police officers, but, Maillet said, "Their attorneys have advised them not to talk to us."
Now, Maillet's staff will put the case together with some final word expected in a week.