In an eleventh hour move, District Attorney Art Maillet has filed a motion with Inyo Court in an attempt to disqualify public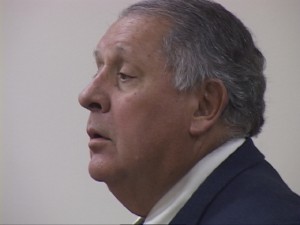 defender Elizabeth Corpora in her representation of murder suspect, Louis Leplat.
Leplat, charged with murder in the stabbing death of a Bishop man more than a year ago, was scheduled for a jury trial in Ventura after Judge Brian Lamb granted a change of venue. The trial date had been set for October 18th.
As a result of Maillet's motion, the October 5th date for pre-trial motions and the trial date itself have been vacated. Now, a hearing is scheduled on Maillet's motion to disqualify Corpora on October 5th.
Sources indicated that the Court appointed attorney Tom Hardy to represent Leplat only on the issue of the disqualification motion. Reports say that Maillet claims Corpora briefly represented one of the witnesses he will use in the Leplat case. It is unclear why Maillet has only now raised this issue.