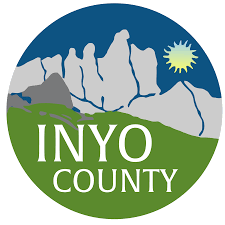 One of the questions put to each of the four applicants for Inyo County Clerk-Recorder-Registrar of Voters was unique to these strange times. "What would you do if asked to alter the results of an election?"
The candidate chosen for the position at Tuesday's Board of Supervisors' meeting, Danielle Sexton, was the most tactful. "People want to be heard and treated with respect," she said. "I'd explain we have to follow the ordinances."
Sexton came to the interview with a strong resume. She has worked as finance manager for Inyo County Superior Court for more than 13 years developing working relationships within the County, the State and the public. "I'm self-driven," she said in her opening statement, "I work well under pressure." She expressed a firm belief in the strength of working as a team.
Her skills will be tested fairly quickly. The recall election of Governor Gavin Newsom could be held anytime between late August and November of this year. That gives Sexton a short break-in period.
She'll be taking up the reins once held by Kammi Foote, who served in the position since 2010.
The complexity of the job is a bit mind-boggling. In addition to overseeing elections, the clerk-recorder half of the job is self-explanatory. The office manages and protects public records related to land ownership as well as records of birth, death and marriage. It's the sort of job where "detail oriented" is mandatory.
All five Supervisors' second pick was Wils Cain. The up-side for the County—Cain has worked in the Clerk Recorder/Registrar of Voters office for the last year, brought on board to work on the 2020 Presidential Election. Cain's background is in marketing with a work history of keeping multiple balls in the air. While working for Inyo, Cain built the County's Facebook and Instagram pages, noting in his application letter the importance of combatting the dis-information surrounding the 2020 election.
During the Supervisors' discussion of the applicants, keeping Cain in his current position while adding Sexton represented a win-win.