Inyo County news release
As part of an effort to improve the delivery of information to the public, Inyo County on Friday issued a "Request for Proposals" (RFP) from firms and individuals to construct a new website for the County.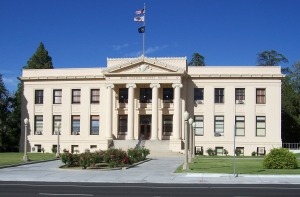 Those with demonstrated website development and design experience are encouraged to submit a proposal as outlined in the RFP no later than 4:30 p.m. Friday, April 27. Specific needs and expectations are outlined in the RFP, but the County seeks a website that is user-friendly and visually appealing, functions well on mobile devices, showcases the many services offered by its numerous departments and divisions (and how to access those services), and that integrates other County-sponsored websites and online services – all in a well-organized, easy-to-navigate platform.
"The new website will not only be much more visually appealing, but it will also be much easier for people to find the information they need," Information Services Director Scott Armstrong said. "The website will display very nicely on any Internet-connected device, and it will serve as a platform for us to deploy future web-based services and applications."
While a better website is the intended end result of the project, the overall goal is more far-reaching: improving customer service, transparency, and communication. According to Armstrong, by correcting the shortcomings of its website, the County can better share a wide variety of information with the public – from flu vaccine schedules to meeting minutes to storm alerts – and better facilitate the public's interaction with County Departments and their elected officials.
The RFP can be viewed on the County website, www.inyocounty.us, under the "Bid Packages & Requests for Proposals" tab, or at the following link: http://www.inyocounty.us/RFP/IS/RFP_1801_IS_WebsiteRedesign.pdf. The County may use submitted proposals to develop a Vendor List for future website updates and enhancements.