To make a City of Bishop truancy ordinance more effective, on Tuesday, the Inyo Supervisors approved a new county wide law to keep kids in school.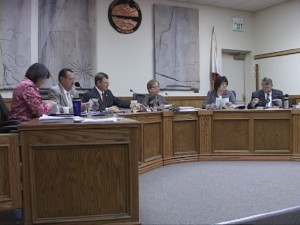 In February, the Bishop City Council passed a law that makes it illegal for minors to be on the street during hours when school is in session with out a valid reason. That new law only had effect inside the Bishop city limits, and not the surrounding neighborhoods of Inyo County or the County as a whole.
The idea is to prevent crime and loitering by school aged children. Like the Bishop ordinance, the first offense would be a $25 fine or 12 hours of community service. The second offense would run $50 and/or 24 hours of service with the third citation being 36 hours and/or a $75 fine.
After making a few changes to the language of the law, the Inyo Supervisors approved the county wide truancy law at their meeting this week. The law is scheduled to go into affect on May 12th.
With the truancy law in effect for the City of Bishop and Inyo County, truancy laws would have to go into effect on Tribal land in order to close all the loopholes. Inyo Schools Superintendent Terry MacAteer explained that he worked with the Bishop Tribe to enact a truancy ordinance that would apply on Tribal Lands in Bishop, with Big Pine and other tribes possibly following suit after. MacAteer was hopeful that the Bishop tribe would pass a truancy law before school starts again in the fall.