Press release
With extremely dry conditions facing the Eastern Sierra this winter season, Inyo County Officials want to remind residents to be aware and prepare.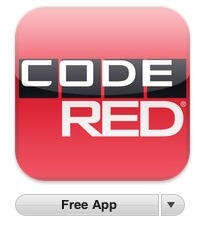 Please consider these tips to keep yourself, your family, and your community safe:
Build an emergency kit for your home and your vehicle and have family plan that you have practiced. Ready.gov is a great resource for proactive emergency preparedness topics and tips.
Always stay up to date on local weather. In the Eastern Sierra and Owens Valley our weather service is provided by the National Weather Service, Las Vegas office. Pay attention to weather related warnings, advisories and watches.
Vehicle safety is essential – especially during dry weather. Make sure your chains are secured and there is absolutely no dragging metal. Always carry a fire extinguisher in your vehicle. Maintain proper tire pressure and maintain your brakes – both can set off sparks if not maintained. Stay on developed roadways.
Declutter your yard and property of overgrown vegetation. Keep a 100 foot cleared Defensible Space around all structures.
Continue to practice being Debris Free. Although we haven't yet had a wet storm, if we do it is essential to maintain clear waterways to reduce the impact of localized flooding.
If your phone number has changed, you have moved, or have not yet done so – sign upfor our county-wide alerting system, CodeRED, at www.inyosheriff.org or by clicking the "sign-up" button on the Sheriff's Office Facebook page.
Disasters aren't scheduled events, but with some pre-planning and proactive
preparedness you will be ready.