A couple of weeks ago, the Inyo Supervisors and County Administrator Kevin Carunchio talked in closed session about property in Big Pine. Nothing went public, but when contacted about this, Carunchio did confirm that the property under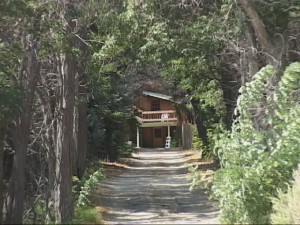 discussion is known as the Reid Watson Property.
This some 14-acre piece of land went up for sale after Watson's death not long ago. Department of Water and Power officials confirmed they were analyzing the possible purchase of the sizeable piece of land which comes with surface and groundwater rights. Big Pine Creek flows right through it. Watson had also created as many as a dozen fish ponds.
The Big Pine Indian Tribe has also taken a serious look at the Watson property which sits across the street from the reservation. When asked about the County's interest, Administrator Carunchio said, "Obviously the County would like to see this land remain in private hands. That's our first preference."
Carunchio said that given the understanding that "another municipality and a sovereign nation" are interested in the land, the County needs to look at possible public benefits of buying this property.
Carunchio emphasized that is not the County's first preference but that public benefits should at least be examined. The issue of DWP buying more land, taking more off the tax rolls and making less available for development around shrinking communities has risen to a major public concern among some.