Press release
Inyo County Health and Human Services (HHS) hosted a Volunteer Appreciation Dinner at Perry's Pizza on Thursday, October 4, 2018. Volunteers included Resource Families (foster parents), mentors, youth who serve on Youth Coalitions, individuals who help out at our Senior Centers, as well as those who help out at the Wellness Center and Progress House.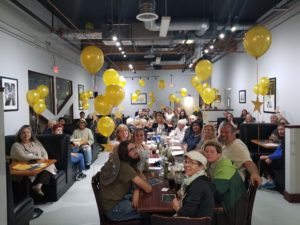 Members of the Board of Supervisors joined HHS to celebrate the 32 volunteers in attendance at the celebration. Dan Totheroh, Rick Pucci, Mark Tillemans, Matt Kingsley and Jeff Griffiths each expressed their appreciation of the work that volunteers do each and every day to support the County's HHS programs. Each volunteer was recognized with a certificate and a small gift, as staff shared the individual contribution each volunteer provides.
Also recognized with special gifts were the youngest volunteer, Carlos Ortiz at age 17 and our senior volunteer, Rachel Lober at age 92. Ortiz serves on the Bishop Youth Coalition, helping provide education and leadership in the school community and Lober, a retired school teacher serves on the Eastern Sierra Area Agency on Aging (ESAAA) Advisory Council, as well as the Bishop Senior Recreation Committee.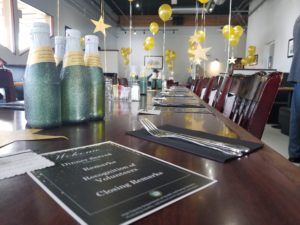 Young or old, volunteers are appreciated and needed in all aspects of public and private service. Inyo County HHS is asking the community to join them in celebrating its volunteers and to also consider volunteering!
If you would like more information on how to volunteer for Inyo County Health and Human Services, contact Darcia Blackdeer-Lent at (760) 873-6364.