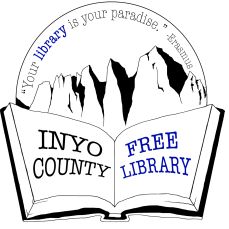 Yes! Inyo County Free Library branches are now open to the public!
If you are yearning to browse the shelves and pick out your own book, the wait is over!
All branches of the Inyo County Free Library are now open to the public. Contact your local branch or visit their website for hours of operation.
Also, they are continuing to offer curbside pick-up for books, magazines, and media. Library patrons may call or email their local branch with requests to use the curbside service. Full instructions are on the Library's website  www.inyocounty.us/services/library including how to find a book in the online catalog or reach out to your friendly local librarian for assistance.
Stay Safe, Keep Cool, and Read!