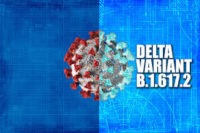 First, COVID-19. The County saw an increase of 25 cases this past week, bringing
the total case number to 1486. While Health and Human Services' Anna Scott described the
uptake in cases as "concerning," the case rate increase of four to five new cases a week is
reflective of increases state-wide.
A new Public Health order goes into effect Monday for employees working in health
care or congregate settings, Scott reported. Employees have to show proof of vaccine and if
unvaccinated, will be tested weekly. Masks will be required in certain settings, including public
transit.
Inyo County will be recommending, as opposed to requiring, masks for indoor settings
regardless of vaccine status. One disconcerting piece of information: nationwide, there are
more pediatric cases, those under 17, cases with more severe symptoms. The total count of
active cases stands at 27, all of whom were not vaccinated, six of those are under 17.