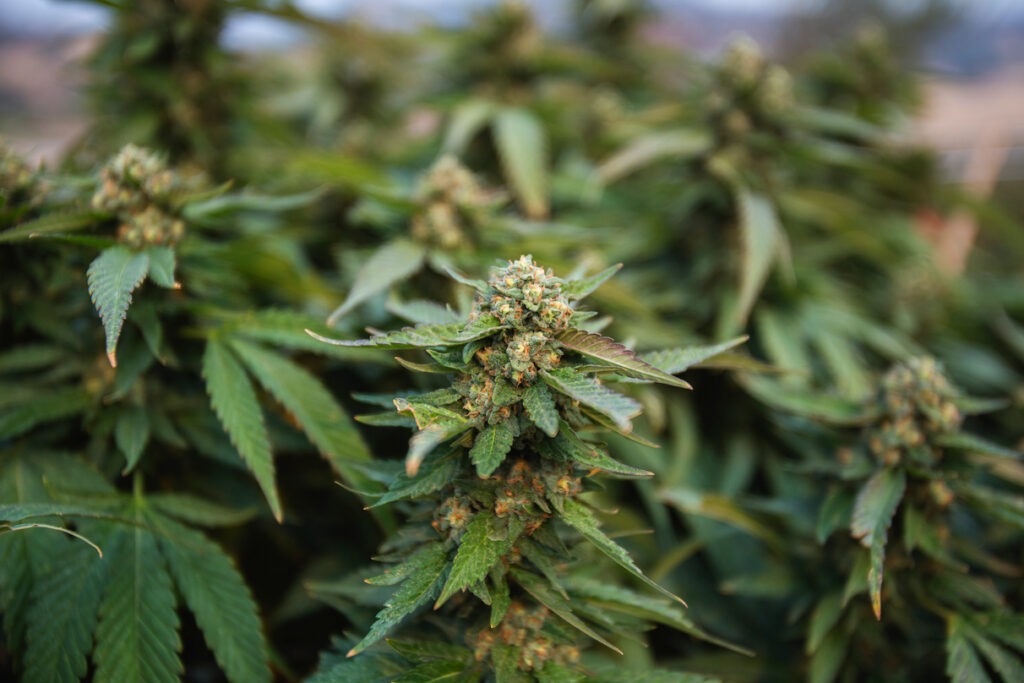 As Inyo Supervisor Rick Pucci said, the County never intended to make money on cannabis
cultivation operations, just break even. But they also didn't intend to lose money.
Unfortunately, that's been the case since 2021/22, according to Ag Commissioner Nate Reade.
Reade provided the grim details at last week's Supervisors' meeting. After subtracting the cost
of the program from the revenues in the first years, Inyo showed a profit, ranging from $55,534
to $93,658. Then COVID hit. The 2021/22 fiscal year ledger indicates Inyo lost $107,438. There
were mitigating circumstances, Reade explained, specifically a large cultivation operation in
Sandy Valley requiring a lot of staff time, much of which was the seven hour round-trip.
With fees based on anticipated licenses, the drop in applications corresponds to the drop in
new cultivators coming on board. Other issues: the price of cannabis is down and the possibility
cannabis may be legalized nation-wide. Potential growers could be waiting to see what happens
on the Federal level. The California Environmental Quality Act issues provided another hurdle
for growers; Reade estimated just that element could add six months to the application
process, adding to the start-up costs before any income begins to flow.
Currently, Inyo charges an application fee of $2,700, then an annual $8,850 for compliance
inspections and license. That application fee is way below the $8,164 average state-wide.
Variations are Mono County's $990 deposit, plus an hourly rate, and San Joaquin County's
$2,736, plus $152 an hour in "consultation" fees. The retail side of cannabis businesses has
worked well in Inyo—no CEQA is required for a store front or delivery services.
Reade's suggestions to resolve the imbalance of cost vs income was to raise fees. The
application fee could range from $9,300 to $9,500 with the license fee ranging from $13,500 to
$13,700. Another option would raise the existing fees and add an hourly rate for inspection, a
fee based on acreage of the site or combine an hourly rate and acreage rate depending on the
business type.
The good cannabis news: retail, the "meat" of cannabis business is going well according to
Alisha McMurtrie, Inyo's treasurer/tax collector.
"We knew we were going into the unknown," said Supervisor Matt Kingsley, whose District 5
includes the impacted cultivation sites. "We don't want to drive them out of business. We have
to re-assess to cover our costs." Supervisor Rick Pucci agreed. "We did this, in part, to protect
the public, not to make a bunch of money." He admitted cultivation may never pay for itself,
but that could change if cannabis is legalized nation-wide.
The Board directed Reade to come up with more options to solve the cash-flow issue, but no
option to increase fees.