With what appears to be a workable state budget, Inyo County Officials hope that the worst has passed.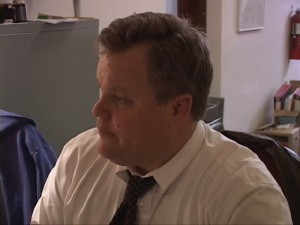 At the Inyo Board of Supervisors meeting this week, County Administrator Kevin Carrunchio told the board that while the county was not yet out of the woods, the action from the state had removed some uncertainty from the countys financial situation.
Before the state passed a budget, counties across the state were looking at layoffs and service cuts. Six weeks ago, we were staring into the abyss, Carrunchio said, adding, now we are sitting pretty well.
For 2008/2009, Inyo County has budgeted $82 million. $49 million dollars of that budget is the general fund from which the county can make decisions to spend.
Perhaps to underscore the importance of a state budget on county finances, Carrunchio explained that out of that $49 million dollars in the general fund, only 32% ($15.6 million,) came from local tax sources and fees.
While the county is now in a better financial situation than it was six weeks ago, the state budget that has restored some stability to the county depends on 6 propositions that voters have to approve in a special election in May. If any of the propositions fail, Supervisor Linda Arcularius explained that plan B, for the state is the draconian" cuts proposed before the budget passed.
In the meantime, Carrunchio asked county staff to continue to exercise budget and wallet discipline. The county hiring freeze also remains in effect with exceptions for positions in Foster Care and the Water Department that have secure sources of money.