Inyo County news release
Inyo County Emergency Services and the Sheriff's Office want to encourage Inyo County residents to use the break in winter storms to prepare.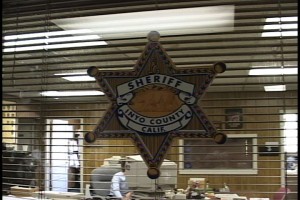 If you live in a flood-prone area in Inyo County prepare your property with sandbags. Sand for filling sandbags is stockpiled at the following locations:
BISHOP
Back of the Bishop City Park near the Senior Center
Bishop Fire Station 2, West Line Street (west of Manor Market)
Bishop Fire Station 3, SeeVee and U.S. Highway 395
Starlite Community Park
Intersection of Pine Creek and Old Sherwin
BIG PINE
Big Pine Fire Station
Birch Creek Road and Tinnemaha
INDEPENDENCE
Inyo County Sheriff's Facility, Clay Street
Inyo County Road Department, Mazourka Road
LONE PINE
Sand trap on Whitney Portal Road (west of the LA Aqueduct)
OLANCHA
Olancha Fire Department
If you live in an avalanche-prone area in Inyo County – there is still an advisory in place that was released on Monday February 4th through our CodeRED alerting system asking residents to consider voluntarily evacuating until the avalanche risks are reduced, or be prepared to shelter in place for several days.
The advisory was targeted specifically for the following locations: Rock Creek, Pine Creek, Aspendell, and Habeggers.  Avalanche risks can evolve quickly due to high winds, snowpack, or other weather-related events. Daily avalanche advisories are posted at The Eastern Sierra Avalanche Center webpage: https://www.esavalanche.org/advisory.
Inyo County Road crews may at any time suspend snow removal activities if it is determined that plowing operations are too risky for employees working in avalanche-prone areas. The Inyo County Sheriff's Office will notify the public via social media (Facebook and Twitter) and/or CodeRED if there is a significant risk or event that has affected or will affect the public.
Additional preparedness tips: stay up to date on local weather, make sure you are signed up with CodeRED through the Inyo County Sheriff's Office, update your emergency supply kit, and evaluate your flood insurance needs.