News release
The Inyo County Board of Supervisors recently approved eight grants to various local, non-profit community groups and organizations, for a total of $20,984.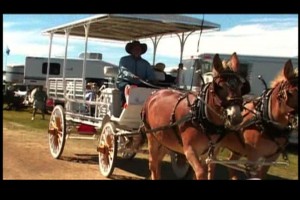 The grant process is part of the county's Community Project Sponsorship Program, which awards grants to projects and programs that will help promote the area to visitors, create events that attract local residents and visitors, or enhance the cultural life of residents. For 2018 the Board of Supervisors approved roughly 20 CPSP grants, with a total allocation of $95,000.
The board approved a new structure and process for the CPSP grants in the fall of 2016. In past years, all grant applications went through a competitive review and ranking process. Under the new system, well-established programs and events that had received grant funds for nearly a decade were allocated funds without having to go through the competitive process.
Those events included traditional fishing derbies and other well-known events and projects. Under the new formula, $7,500 was allocated to each of four local fishing derbies held each year in Bishop, Lone Pine, Independence and Big Pine, and $5,000 was set aside for other longstanding fishing-related promotions and events. Also, $39,016 was allocated to other successful, yearly promotions, projects and events.
That left $20,984 for the "competitive" grants for 2018.
Eight local non-profit groups submitted grant applications for 12 separate events or programs. The total requested was $54,370. A grant review panel made up of three residents scored each grant application and also worked collaboratively to award the total of $20,984 in available grant funding. The grant review panel recommended funding for eight grants. The Board of Supervisors unanimously approved the grant award recommendations at its Feb. 27 meeting.
The following is a list of the eight projects, events and programs approved for CPSP grant awards in 2018.
Fourth Annual Owens Lake Bird Festival (Friends of the Inyo): This recently created event attracts participants from throughout the state while highlighting the birding and wildlife viewing opportunities on the Owens Dry Lake, which has become a notable birding destination. Grant Award: $3,500.
Reprint the Amargosa/Highway 127 Visitor Guide (Amargosa Conservancy): This brochure was created last year with support from a CPSP grant. It highlights the various attractions in Southern Inyo, including the Shoshone Museum, China Ranch, Tecopa Hot Springs and numerous natural attractions. This year's grant will go toward revising and reprinting the popular brochure. Grant Award: $800.
Death Valley '49er Encampment (Death Valley '49ers ): The '49er Encampment is a Death Valley tradition which began in 1949. The grant funds will be used for expenses related to the event's musical entertainment, which one of the more popular events during the Encampment. Funds will also be used to help bring the Live Oak Belgium Horse Team to the Encampment to provide wagon rides to participants. Grant Award: $2,000.
Mule Days Digital Advertising (Mules Days): The Bishop Mules Days Celebration is a well-known and well-established Eastern Sierra event. This is the first year Mule Days has requested CPSP funds. The grant will be used to greatly expand the event's digital marketing and advertising into various social media platforms. Grant Award: $3,200.
Music in the Courtyard (Lone Pine Chamber of Commerce): This popular event brings live music from local bands and musicians to Lone Pine on summer evenings, which is enjoyed by visitors and residents alike. Grant Award: $3,000.
Lone Pine Film Festival Buses (Museum of Western Film History): Grant funds will be used to help defray the cost of buses for one of the festival's most popular components, the nearly 20 unique, two-hour long movie location tours led by enthusiastic volunteers. Grant Award: $3,184.
Inyo County FAM Tours (Bishop Area Chamber of Commerce and Visitor's Bureau): This project helps educate front-line hospitality employees about the numerous attractions and events in Inyo County so they can provide useful, up-to-date information to visitors. Grant Award: $1,300.
First Friday Market (Bishop Mural Society/Eastern Sierra Artists): This new event seeks to reinvigorate the Bishop Farmer's Market and add a contingent of local artists, crafters and performers to the event, which will be held on Warren Street in Downtown Bishop. There will be several First Friday Markets during the summer. The City of Bishop has offered its support, as well. Grant Award: $4,000.