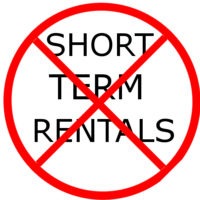 A letter is on its way to residents with Short-Term Rentals asking for compliance with the State's Stay-at-Home health orders by not renting to those from out of the area. The logic is seamless: if vacation travel violates health orders, we shouldn't give those travelers a place to stay.
Both the Inyo County Board of Supervisors and Bishop's City Council approved the letter at the request of Mono County and the Town of Mammoth Lakes both of whom have taken flack for enforcing Governor Gavin Newsom's travel ban with their residents pointing to Inyo County and Bishop as sources of violators of that ban.
Newsom's order closed businesses through late December then was extended for another four weeks with Counties able to go back to the appropriate COVID-status/color tier once hospital Intensive Care Unit bed capacity fell at or above 15-percent. Until then, Inyo is stuck in the Southern Region with a current ICU capacity of "0."
The lure to travelers to the Eastern Sierra is the Mammoth Mountain ski resort which lies outside the Mammoth Lakes city limits and operates under different COVID restrictions.