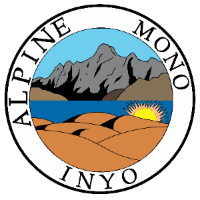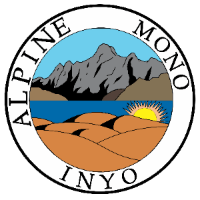 Air Quality Health Advisory for Tri-County Areas
Affected Communities: Alpine County communities with the potential for impact to Mono County communities – Note: Inyo County has been added
Smoke Source: Mosquito and Yosemite Fires
Great Basin Unified Air Pollution Control District is issuing an Air Quality Health Advisory through September 10, 2022, based on air pollution impacts from the Mosquito Fire located in Placer County and various fires in Yosemite National Park.
Multiple communities within Alpine County have already been affected by intermittent smoke. Conditions can vary depending on weather patterns.
Steps to Protect Yourself:
If possible, limit your exposure to smoke. Below are some tips to protect your health:
Avoid Smoky Periods. Smoke often changes over the course of a day. Track conditions and plan your activities to avoid the worst periods of air quality.
Reduce Activity. During periods of heavy smoke reducing physical activity lowers the amount of inhaled pollutants and reduces health risks during smoke events.
Protect Sensitive Groups. Children, pregnant women, older adults, and those with chronic illnesses are more vulnerable to smoke exposure. If you or someone in your family have symptoms related to smoke exposure such as difficulty breathing, prolonged coughing, or chest pain contact your health care provider.
Keep Indoor Air Clean. When smoke levels reach potentially unhealthy levels, it is recommended that people try to keep their indoor air quality as clean as possible, with windows and doors closed, swamp coolers off, and air conditioners on recirculate, if they have that function. In hot weather, like now, that may feel like being between a rock and a hard place– balancing the possible harm from smoke against that of heat. If you are unable to keep your indoor air clean or it is too hot, consider relocating to an area with cleaner air.
For more information on protecting your health see the Wildfire Smoke and Air Quality Press Release.
Smoke conditions may change quickly. For current air quality conditions, health advisories, and details, including instructions on using visibility to determine air quality, visit https://www.gbuapcd.org or call the Great Basin Air Pollution Control District office in Bishop at 760-872-8211 during regular business hours.
Wildfire Smoke Resources: