Inyo County press release
Independence – Marge Kemp-Williams has announced that she will retire as the County Counsel for Inyo County on December 30, 2015.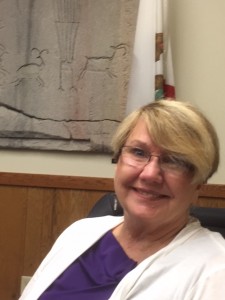 After meeting with the Board of Supervisors on August 21, 2015, to confirm what the Supervisors want her to work on between then and December 30, Kemp-Williams advised the Personnel Director that she intended to retire at the end of the year to spend more time with her family.  Ms. Kemp reached retirement age in 2014.
Kemp-Williams joined Inyo County in 2013, after serving as the Senior Deputy County Counsel in Colusa County for a little over five years.  Her roots were in private practice where she represented businesses and public entities after graduating from the University of Wisconsin thirty-two years ago.
"The private-public mix Marge brings to the table has benefited the County well," said Chairman of the Board of the Board of Supervisors Matt Kingsley. "Marge brings insights to business transactions and contract construction that enables her to work with the Board and County Administrator to re-evaluate prior approaches to realizing Board goals."
"Her strict construction of the law provides a solid foundation for analyzing the issues facing the County, while her open mind allows creativity in responding to those issues," added Kevin Carunchio, Inyo County Administrator.
The County Counsel is appointed by the Board of Supervisors. Carunchio said the County will commence the recruitment process to hire a new County Counsel this week. He said this would include giving the Board of Supervisors an opportunity to evaluate executive recruitment firms to assist in the process.
Kemp-Williams has agreed to work with the County until her successor is found, but expressed a strong hope that would occur by January 2016.  Between now and then, she will continue her dedication and commitment to reaching the legal goals she has set with the Board.