In Austin, Texas, this week, local government leaders from around the country have gathered for a conference of the group known as Stewards of the Range, with an agenda to mostly keep local lands under local control and away from the federal government. Inyo County Administrator Kevin Carunchio traveled to Austin for this event.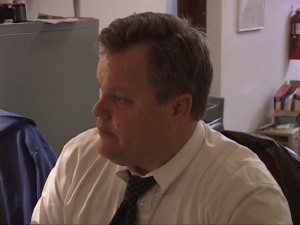 Carunchio was expected to give a presentation on Inyo's experiences with the federal government and land issues here. Although the Inyo people are varied in their views of land access versus protection, the Inyo Supervisors have taken strong positions against more wilderness.
The Austin, Texas conference has emphasized what is called the Coordination Strategy as a way to "protect private property, local economies, and family farms and ranches one community at a time by returning to our roots of LOCAL CONTROL."
The founder of Coordination Strategy, Fred Kelly Grant, was slated to talk. The Stewards of the Range website says that this conference in Austin "is the meeting where you can learn from the experts who are currently implementing this (coordination) strategy to resolve virtually every issue dealing with federal and state agencies, from the building of a superhighway, to Endangered Species listings, to National Park expansions and more."
We hope to learn more from Administrator Carunchio when he returns.