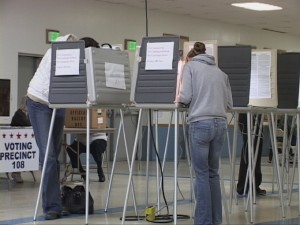 The Inyo Register and Independence Civic Club are co-sponsoring a Candidate's Forum to be held on May 27, 2014 at 5:30 PM at the Bishop Senior Center in Bishop. Inyo County 1st District Supervisor candidates Bill Stoll, David Tanksley and Dan Totheroh have been provided questions to which they will respond during the first half of the program. After a brief intermission, the candidates will field questions generated by the audience.
All are encouraged to attend the Candidate's Forum. Civic engagement is the cornerstone of our representative form of government. The Independence Civic Club and the Inyo Register are committed to covering important campaign issues for Inyo County citizens.
The questions for supervisor candidates are:
1)      With the continuing State fiscal crisis, declining revenue bases, and demand for services, it is a challenge to balance the Inyo County budget every year. In view of that, should the City of Bishop continue to receive 30% of the County's half-cent sales tax, in excess of $300,000? What does the City of Bishop provide to the County in exchange for this funding? What services does the County provide to the City of Bishop in addition to this funding?
2)      Name your top three priorities for Inyo County. As the fiscal picture worsens in Inyo County, what services would you keep, and what would you let go?
3)      The export of resources such as water, electricity, and minerals is both a source of revenue for Inyo County and a detriment to its tourist-based economy. Please describe how you would balance these competing interests.
4)     In light of declining western water resources, please outline your position on Inyo County's relationship with the Los Angeles Department of Water and Power. Specifically what is your position on the proposed Southern Owens Valley Solar Ranch?