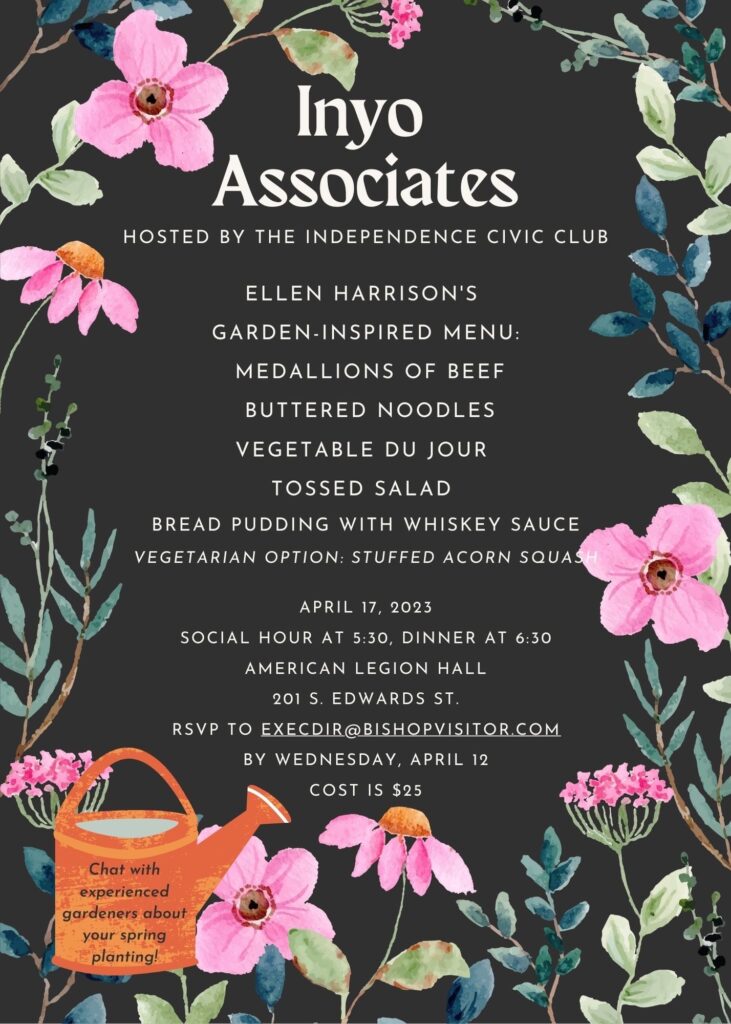 The Independence Civic Club will be hosting the Inyo Associates meeting this month at the American Legion Hall in Independence. Inyo Associates has a rich history in Inyo County. It was founded by Father Crowley and Ralph Merritt in 1935. All are welcome to attend. Inyo Associates is a non-political, non-profit organization of citizens of Inyo County.
This month we will have an opportunity to speak with local gardeners.  The Inyo County Free Library's seed bank will be available for attendees. Time to start those gardens!
There are usually representatives from various agencies in attendance, in addition to members of the Board of Supervisors. It is a great opportunity to find out what is happening in our county.
Please RSVP by April 12th to [email protected].
The cost is $25 for a gourmet dinner prepared by chef Ellen Harrison.
Please indicate if you would like the vegetarian meal.