After the new year hits local officials will start the run for election. Both Inyo and Mono Sheriff's have already announced that they will seek re-election.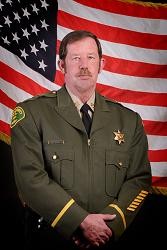 Inyo Sheriff Bill Lutze announced his candidacy Wednesday. Lutze listed some examples of accomplishments:
* Flexible schedules that provide 24-hour coverage throughout Inyo
* A Work Alternative Program to help alleviate jail overcrowding and provide community service
* Increased number of Correctional Officers and transferred deputies to the streets
* Off Highway Vehicle Program
* Countywide Emergency Notification System
Sheriff Lutze credits his department members. The Sheriff invites public calls to his direct line – 878-0320.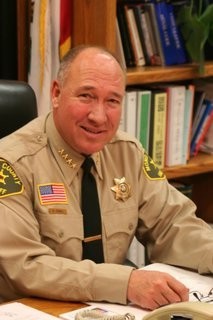 Mono County Sheriff Rick Scholl also announced his intent to seek re-election. His lists accomplishments:
* From minimal staffing, he now has a department fully staffed.
* Improved relationships with other agencies
* Accountability to the public.
* Citizen survey form with positive feedback
Sheriff Scholl points to the economic uncertainty of the State budget which, in part, funds programs in the Sheriff's Department. Scholl says he will find ways to "continue the delivery of law enforcement services by creative scheduling, job classification changes and other cuts to the budget that will not affect services to citizens and visitors."
Starting January 4th, candidates can start to collect signatures in lieu of filing fees. It is not known right now if the two sheriffs will see any challengers.
Other county officers in our two counties will also go up for election. We will have much more on that on later broadcasts.