Press release
Just in time for Mule Days, The Friends of the Eastern California Museum continue the celebration of Inyo County's 150th birthday with another presentation in their popular Sesquicentennial speaker series.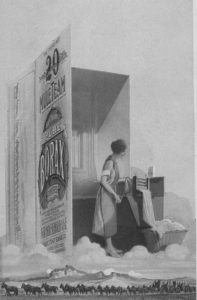 On Tues May 24, at the Tri-County Fairground's Charles Brown Auditorium, an hour long program…"The 20-Mule Team of Death Valley" will be presented at 7:00pm.
Come hear the story of how the strength and skill of 20 hardy mules were matched with a true marvel of engineering, to not only bring borax from the deep and remote recesses of Death Valley, but also became part of one of the most successful marketing campaigns of all time. Rare slides and clips from Gold Creek Films video on the 20-Mule Team will be shown.
Also, Mule Days Legend, Eastern Sierra Pack Station owner and 20-Mule Team Teamster Bobby Tanner will talk about plans to construct a new set of these famed freighters and what's in store for Bishop once completed.
The hour long program is free and open to the public. Light refreshments will be served. That's 7:00pm Tuesday Mary 24, at the Charles Brown Auditorium.
For more information on the 20-Mule Team program you can contact David at 760 920-8061.