Close to a year after the story surfaced, the federal government has yet to file charges or finish investigations into the possible fraud case at the Bishop Washington Mutual Bank.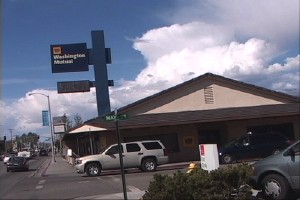 In September, we spoke to the FBI agent investigating the case, he reported that he had turned over his work to the US Attorney's Office which is expected to decide whether or not to issue indictments in this case. So far none have come up.
No suspects have been named, and the FBI agents say they cant go into specifics on active investigations. Even how much money was allegedly taken from WAMU accounts is not yet certain. In the past, FBI agents we spoke to said that the federal government doesnt investigate unless a very significant amount of money is involved.
It appears that the case is at least somewhat active. The US Attorneys Office wont give up any details, but a spokesperson did say that the Bishop Washington Mutual case is still under investigation.