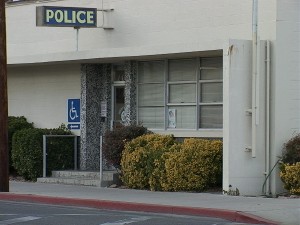 In April, Bishop Police Chief Chris Carter had confirmed that his officers were investigating a report of a possible embezzlement from Inyo-Mono Body shop. Yesterday, the Chief said his department continues with that investigation.
Chief Carter said, "We do have an active investigation. We are following up with the necessary records and documents. We do plan to file a case with the District Attorney," he said.
In April, the Chief said that the Police Department received a report from Inyo-Mono Body Shop that they believed they were the victim of embezzlement. After that report, police began the investigation and the lengthy review of accounting documents. Back then, the Chief said his officers had not yet established that a crime had occurred.
In April, management of Inyo-Mono Body Shop preferred not to comment.