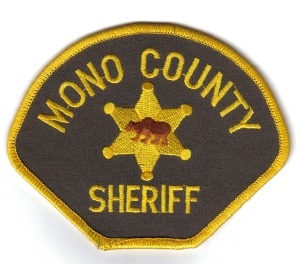 On Friday, March 9, 2012, at approximately 3:30 pm, Mono County Sheriff's Office Dispatch received a call regarding a possible vehicle off the highway and into Topaz Lake around Highpoint Curve on Hwy 395.
Mono County Sheriff's Deputies, Antelope Valley Fire Department, Mono County Paramedics, California Highway Patrol, and Douglas County Sheriff's Deputies and Dive Team were dispatched to the scene. A single vehicle was located completely submerged in Topaz Lake with one occupant inside the vehicle. Douglas County Dive Team with the assistance of Mono County Paramedics located the occupant of the vehicle and determined that they were deceased and would recover the body from the vehicle. Efforts are currently under way to retrieve the vehicle from the lake.
California Highway Patrol is the lead agency into the investigation of what caused the accident. Final cause of death of the occupant of the vehicle will be determined by the Mono County Sheriff's Office upon completion of autopsy and toxicology results.
Prepared and written by: Jennifer Hansen, Public Information Officer