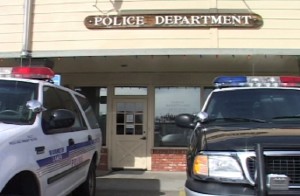 Mammoth's popular Police Chief Dan Watson will retire at the end of the year and leave the area. The process to replace the Chief currently goes on.
Town Office officials said it's unknown exactly when replacement will take place. We hope to speak with Town Manager Dan Holler for a more specific idea on timing.
Chief Watson has said that he hopes to work with the new Chief before his departure for a smooth transition. Two candidates for Chief, according to Pam Kobylarz, Administrative Assistant to Town Manager Holler, have been here this week for interviews – one from Riverside and the other from Ventura.
It was Watson who came in to help the Police Department re-organize and smooth out difficulties from within at the time. He is viewed as someone who did make a big difference in law enforcement, particularly at a time when severe cuts were made in the staff.